Educational Products
Educational Products and Materials
"The Final Word" DVD- $125.00
– (1993), Dr. Pierce, Sr's last seminar. Relive the experience the "Results Seminar"
– Delivered as only Dr. Pierce could do!
"RESULTS" Textbook – $175.00
– by Dr. Walter V. Pierce, Sr.
– Binder format, includes 8/93 insert
"RESULTS" System Seminar Video (DVD) – $299.00
– Featuring Dr. Walter V. Pierce, Sr.
"FIFTH CERVICAL KEY" – $20.00
– book by C.E. Reaver
Note: The "RESULTS" Textbook and/or DVD's are "must have" materials to anyone practicing or interested in the "PIERCE-RESULTS" System. The information on the "BASICS" of the work can be referred to time and time again.
NEW!

$200 – "VITALREACT" -Vital React Therapy (First Edition) 2015

Publication by Masafumi Yamasaki (studied under Dr. Walter V. Pierce, Sr. for nearly 20 years and has been practicing the Pierce Results System and developing ideas for over 20 more years to help move the Results System forward)
Patient/Waiting Room Education
"CHIROPRACTIC.. A New Beginning" – New Patient Booklets
– Everyday Low Price 4/$1.00
– Educates Chiropractic Patients in a clear and logical manner, which is simple but effective.
"STARTING TODAY" TV (DVD) – $29.95
– Talk show interview
– Approx. 30 min.
"TALKIN' PITTSBURGH" (DVD) – $29.95
– Follow up to "STARTING TODAY" DVD
– Approx. 30 min.
[/column]
– These DVD's explain Chiropractic in simple terms.
– Educate your patients in a clear and logical manner.
– Perfect for your waiting room.
SAVE! Purchase complete set of 2 – $50.00
WAITING ROOM POSTERS – $5.00 each or $35.00 for set of 11
– $35.00 for set of 11- Full color, laminated, perfect for a waiting room. Sketches coordinate
with those in "Chiropractic.. A New Beginning" New Patient Booklet.
Click on any of the images below to view each of the posters as a larger image.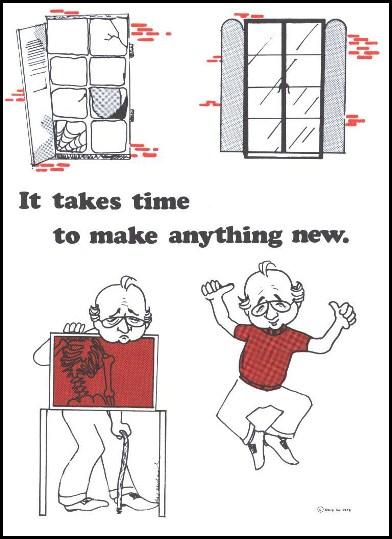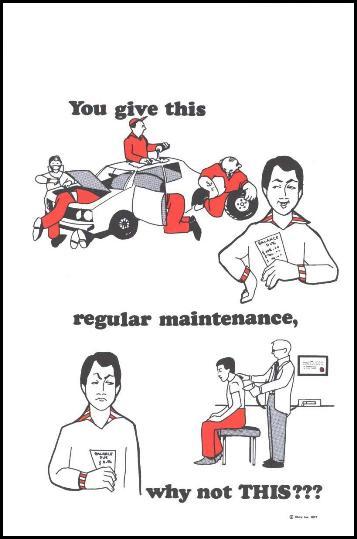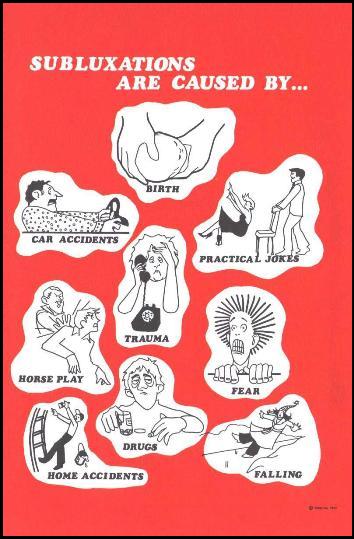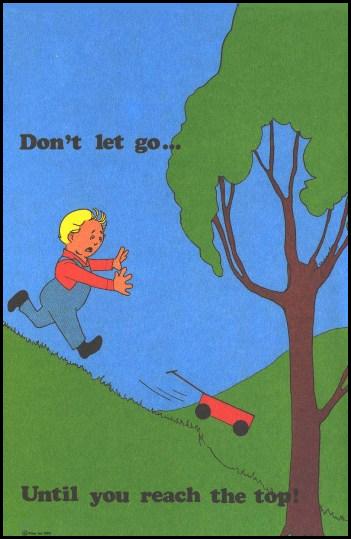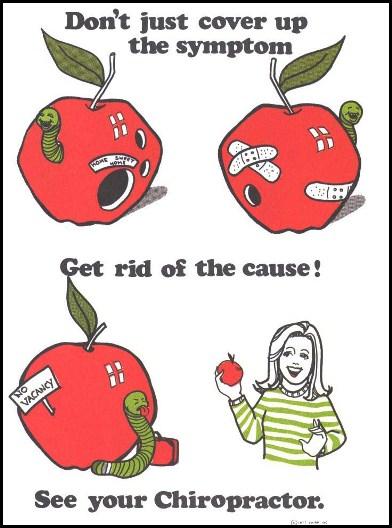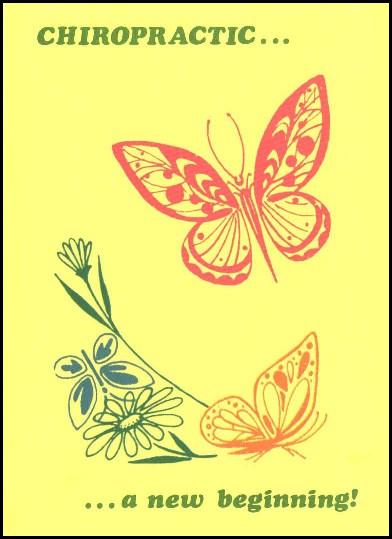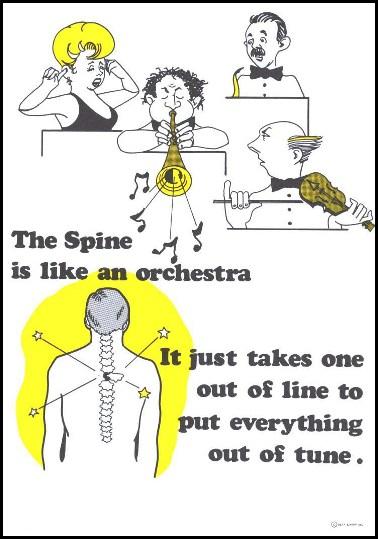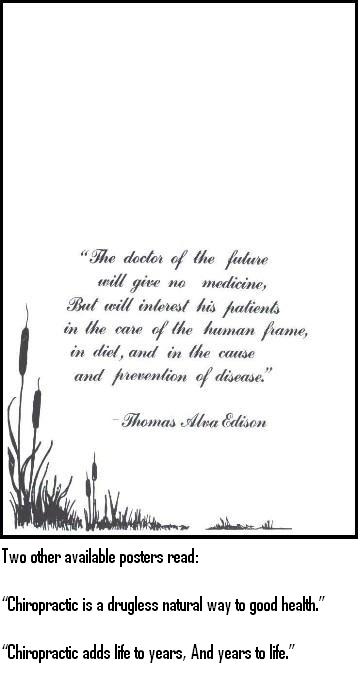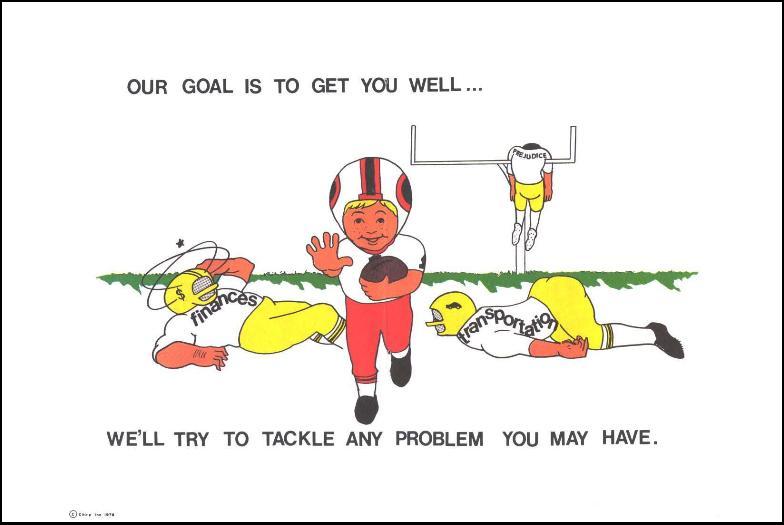 We have access to many product lines, including adjusting tables and X-ray supply needs. We now carry a complete product line for Anatomical Charts Products. Call for your Spine Model & Chiropractic Chart needs.