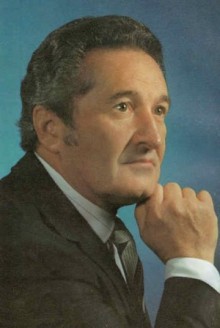 CHIRP CHIROPRACTIC SALES, INC. has been serving the chiropractic profession for over 30 years.  Founded and built upon the work of the late Dr. Walter V. Pierce, Sr. CHIRP CHIROPRACTIC SALES, a family operated business, continues to provide you with the educational materials and equipment recommended to practice Dr. Walter V. Pierce's "RESULTS SYSTEM".
From educational DVDs, and the "RESULTS" manual, analytical rulers, diagnostic instrumentation to instrument adjusting, we can get you started in practicing the "RESULTS SYSTEM".  We offer continuing education seminars and have a network of chiropractors throughout the country, willing to help your transition from studying the System, into practical, hands on learning.
Dr. Pierce graduated from Palmer College of Chiropractic in 1955. For over 15 years, he continuously developed and instructed the Pierce "Results System".
The Pierce "Result System" is not a technique, but a combination of various techniques developed on the premises that "getting sick people well in the shortest amount of time possible" is the best practice builder. The "Results System" has been instructed throughout the world and in several major chiropractic colleges.
NEW!

$200 – "VITALREACT" -Vital React Therapy (First Edition) 2015

Publication by Masafumi Yamasaki (studied under Dr. Walter V. Pierce, Sr. for nearly 20 years and has been practicing the Pierce Results System and developing ideas for over 20 more years to help move the Results System forward)
NEW!

$200 – OCCIPITAL ADJUSTING TABLE ROLLS (Set of 4)
end cap measurements,  3/4″-1″-1 1/4″- 1 1/2″
(actual rolls slightly larger)
brown leather with flap to hold roll in place/white caps
$175 – RESULTS BOOK
Over 257 pages of the Pierce Results System.  This manual has been used for decades, teaching D.C.'s how to get sick people well in the shortest amount of time with the least cost per case.  This book could be the most valuable tool when trying to decide what to do with your next patient.  The examples provided can also be used to educate your patients as to how other people have responded, time needed to get well, and the structural changes and goals necessary for a stable spinal network.
Table of Contents Include:
Your First Office
Chiropractic Lay Lecture
The Clinic
The New Patient
Office Procedures
Instrumentation
X-Ray Positioning
X-Ray Analysis/Cervical and Pelvic
Adjusting Technique
Results (Case Histories)
Chiropractic and Children
$299 – "RESULTS SYSTEM" DVD
Professionally created, featuring Dr. Walter V. Pierce himself.  Much the same educational material as the Results Book, of course with much more detailed visuals (Adjustments, X-rays, Video Fluoroscopy, etc.).
$125 – "FINAL WORD" DVD
Filmed by chance only ten days prior to Dr. Pierce's passing.  A presentation as only Dr. Pierce could deliver.  Commemorative, but also full of valuable educational resources. Filmed at Sherman College.
$49 – ACU ARC RULER

Adjustable ruler for measuring the cervical curve.  Monitor the progress that your adjustments are making.  Used in the Pierce System and by thousands of Chiropractors worldwide.