Chirp Chiropractic Sales, Inc.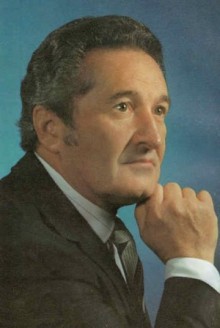 CHIRP CHIROPRACTIC SALES, INC. has been serving the chiropractic profession for over 30 years.  Founded and built upon the work of the late Dr. Walter V. Pierce, Sr. CHIRP CHIROPRACTIC SALES, a family operated business, continues to provide you with the educational materials and equipment recommended to practice Dr. Walter V. Pierce's "RESULTS SYSTEM".
From educational DVDs, and the "RESULTS" manual, analytical rulers, diagnostic instrumentation to instrument adjusting, we can get you started in practicing the "RESULTS SYSTEM".  We offer continuing education seminars and have a network of chiropractors throughout the country, willing to help your transition from studying the System, into practical, hands on learning.
Dr. Pierce graduated from Palmer College of Chiropractic in 1955. For over 15 years, he continuously developed and instructed the Pierce "Results System".
The Pierce "Result System" is not a technique, but a combination of various techniques developed on the premises that "getting sick people well in the shortest amount of time possible" is the best practice builder. The "Results System" has been instructed throughout the world and in several major chiropractic colleges.